World Music
The sarode is such a beautiful sounding and versatile instrument, capable of such a range of sonic dynamics and colors. I have always been deeply interested in extending the use of the sarode into areas beyond Indian classical music. I have worked for the past 25 years to bring an exposure of the sarode's unique timbre into other musical genres.


Crossover and World Music Projects:
FILM
Leela
Directed by Somnath Sen, produced by Lemon Tree Films. All sarod performance by on-screen actors, incidental music. This film was widely distributed in India and worldwide, and received numerous awards.

Outsourced
Directed by John Jeffcoat, Music Director B.C. Smith. International release, winner of numerous independent film festival awards

Basmati Blues
Directed by Dan Baron, scheduled for released in 2014

The Perfumed Garden
Jag Mundhra, director

Miracle of Life
Dilip Khatri, director

THEATER
1997 A Midsummer Night's Dream, by William Shakespeare
Stella Adler Theater, Los Angeles, California
Music Director and composer for new production directed by Michael Michetti, produced by Farthest Step Productions. "Critic's Choice," Los Angeles Times. Winner of 4 Ovation Awards by Los Angeles theater critics, including Best Director and Best Play of 1997.

RECORDINGS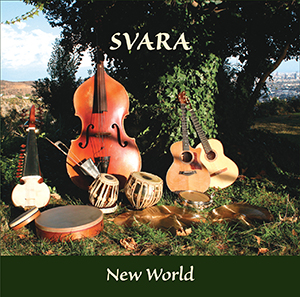 New World, Svara World Music Ensemble
Original compositions and improvisations.
David Trasoff – sarod, Robert Jacobson – guitar,
John Graves – bass, Randy Gloss – tabla and percussion








Hope Is A Thing, Lisbeth Scott "Hope Is A Thing"

"What's So Special 'Bout Peace, Love And Understanding", theme to television series "Aliens In America;" recorded by Salman Ahmed and P.J. Ohlsson

Shanatala The Love Window, "Durge"
Shantala Sri, "Om Namo Bhagavate"
Shanatala Jaya, "Chamatkari"

Music for A Midsummer Night's Dream
Original theater music for Shakespeare's comedy
Composed by David Trasoff, performed by David Trasoff, David Philipson, and Randy Gloss

Asura, by the Korean recording artist, Won Il: "Fly High, Run Far"